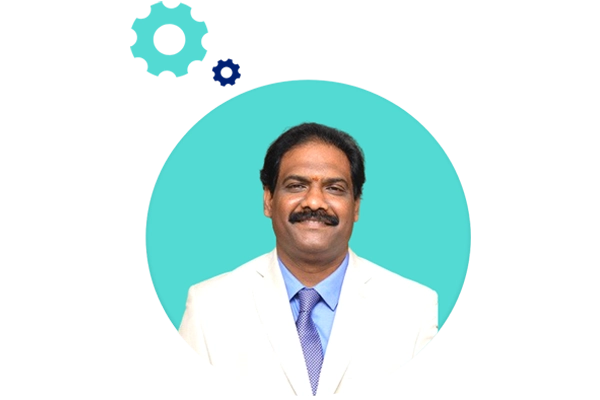 Kumaran Muthusamy
Managing Director
Kumaran Muthusamy is a recognised personality in the field of industrial automation solutions in the manufacturing industry who, with more than 20 years of rich hands-on experience in people, process, and product-based companies, has developed and deployed automation solutions across segments in India, Nepal, and Africa. After working for various companies at the executive level, he went on to pursue his passion for entrepreneurship and eventually became a proud businessman. His industry expertise and people skills, combined with his broad vision and go-getting attitude, have led to the exploration of diversified business opportunities, i.e., compliance services through automation.
He has a bachelor's in engineering. He is also an avid learner, a motivator, and a mentor for young professionals and has helped them shape their careers significantly. His insistence on attention to detail and customer satisfaction has resulted in a hugely loyal customer base. His main focus has been business process engineering and optimisation, with several innovations along with numerous credits for empowering people.
He has expertise in building a winning team that breaks barriers and surmounts limitations, all while meeting pre-established performance benchmarks for key operational goals. His result-oriented approach enables him to get things done efficiently and effectively, which in turn helps him successfully accomplish the organisation's goals through efficacious strategies. He started Comply Well Technologies to explore opportunities in the Knowledge Process Outsourcing (KPO) space.